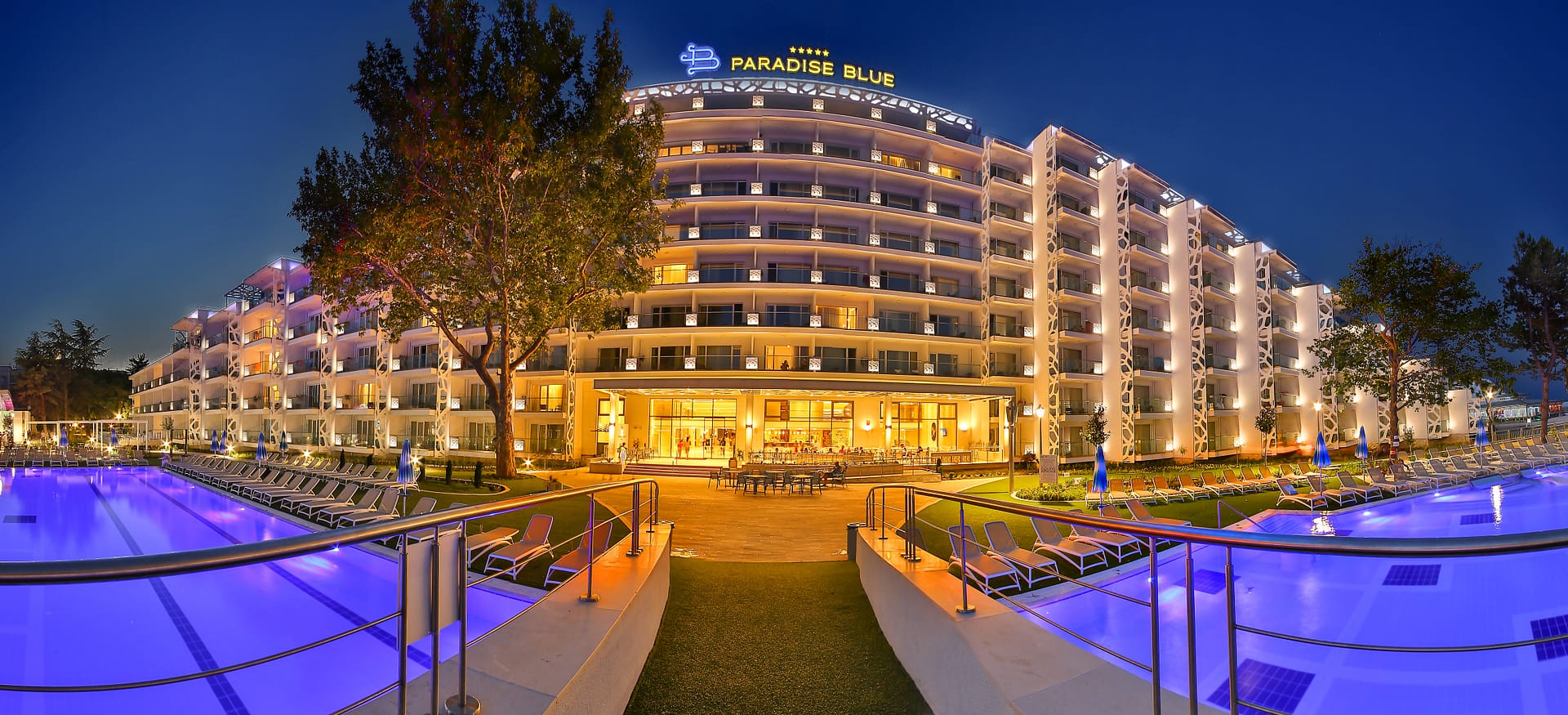 Hotel "Paradise Blue"
Status: Complete, 2017
TECHNICAL PARAMETERS
Площ на терена: 22479 м2 Built area: 4771,8 m22 Total area: 22265,6 м22
ЗП открити басейни: 1247м2 Реконструирани прилежащи площи, вкл. басейни: 18 000м2
The hotel is located at the lower zone of Albena resort and is built on the ground of the previous hotels Dorostor and Kamelia. The main aims of the project of the new hotel were the preservation of the traditional step-like silhouette of the old building, orientation of maximum amount of hotel rooms towards the sea view, and domination of the white colour, as a tradition of Albena resort.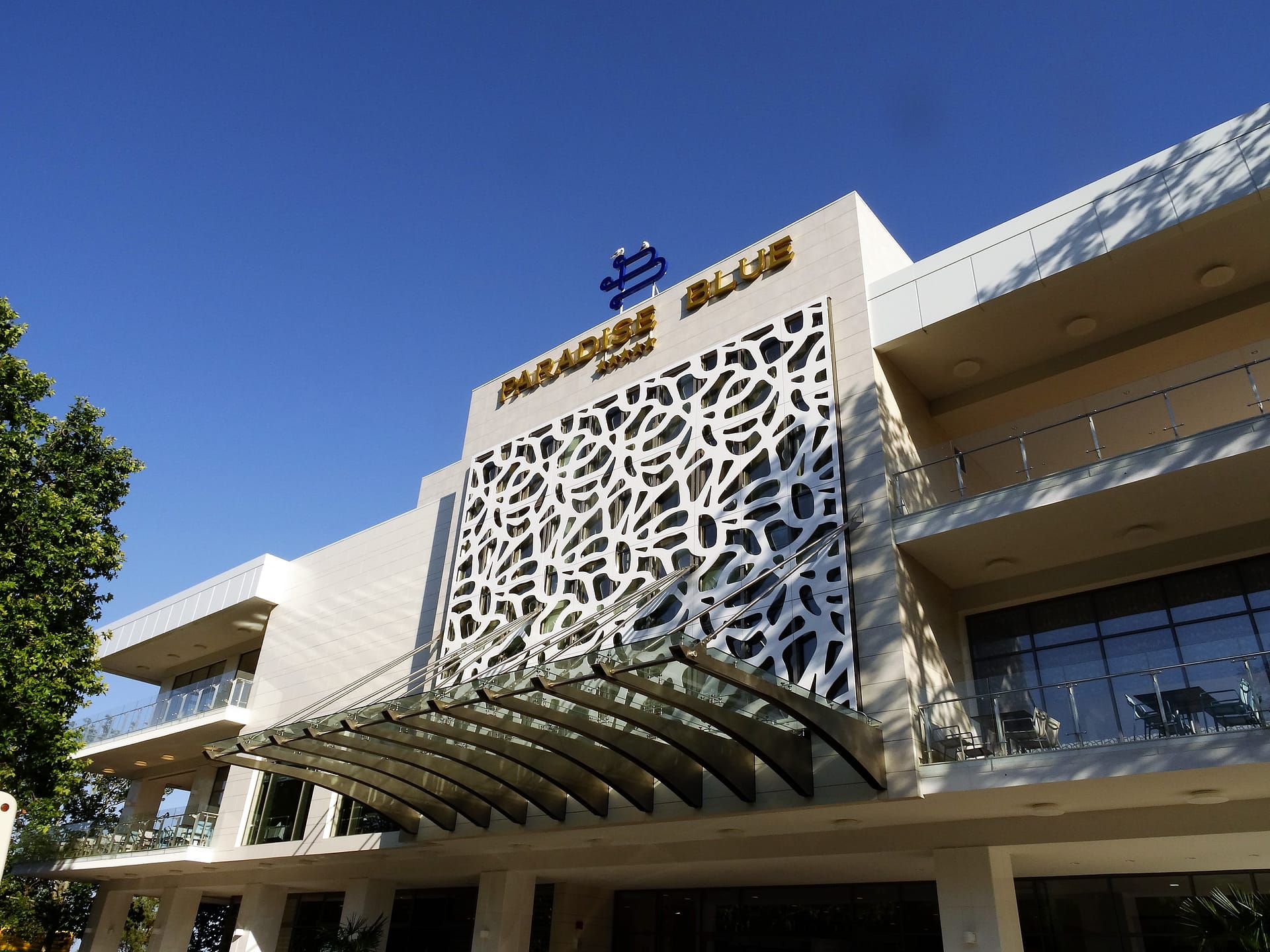 Hotel
The hotel is separated in five sectors, including 238 business units, 39 of which studios and apartments.
Communal area
The interior design is by the Parisian design studio Borella Art Design. The realization was done by Albena Design Bureau.
Interior design
The communal area is developed in three over ground levels and a semi-underground one. The first level accommodates a lobby and a lobby-bar, a shop, a reception zone, two conference halls with 300 people capacity and an a'la carte restaurant with adjoining terraces.